Reading Time:
3
minutes
Rumors involving China Evergrande Group have affected the markets and increased distrust about the pace of recovery of the global economy; cryptoassets have not been left out. In the period between September 19 and 21, bitcoin even depreciated by about 18%, as shown in the chart below.
The impact of Evergrande's crisis on the crypto market gained even more traction when the rumor arose that Tether (USDT), the market's main stablecoin, had the Chinese company's commercial papers among the assets used as reserves.
Although Tether's issuers have already denied exposure to the Chinese company's debt securities, the news about Evergrande contributed to the global cryptoasset market suffering a fall of more than US$ 600 billion in volume.
According to Transfero's Research team, even amid such a scenario, the market reaction was positive. The announcement of a new stimulus from the Federal Reserve Board (FED), responsible for U.S. monetary policy, and the injection of US$ 18 billion by the Chinese authorities to contain the Evergrande risk contributed to the recovery of bitcoin, which returned to levels above the support of US$ 42.7 thousand.
"This is a good sign since there is a large concentration of traded volumes in this range. Depending on the next news involving Evergrande, the bullishs expect bitcoin to strengthen, and it may return to the range of US$ 47.2 thousand, which would be a positive move", highlight the analysts at Transfero. They also point out that the price would stay above the MMS200 (moving average of the previous 200-day period) in this scenario, which corresponds to a bullish signal.
However, analysts warn that there could be another fall in the derivatives market. According to the company, the volume of puts (selling options) has increased considerably in the last 24 hours (considering the date this article was written on September 23). Of the five most significant traded instruments, four are selling options. "If this downtrend is sustained, reacting to the escalating Chinese housing crisis, bearishs may be aware of a possible fall, reaching the support of US$ 37,500.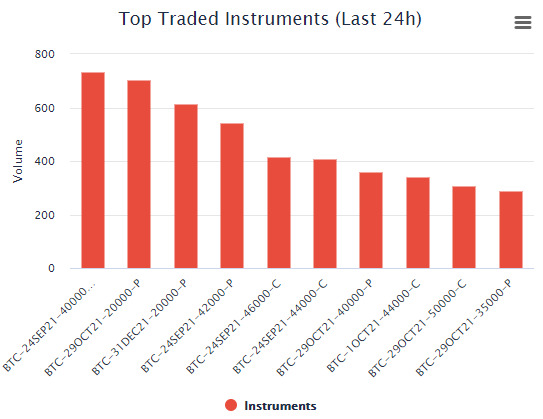 Avalanche is a highlight
Although the market suffered a sharp drop, one cryptoasset stood out and hit its greatest all-time high this week, staying close to the top 10 assets with the highest market value. We're talking about Avalanche (AVAX), another alternative blockchain to Ethereum, which seeks to be highly scalable, with low-cost transactions and able to execute smart contracts quickly.
Avalanche recently received a US$ 230 million investment to develop its ecosystem and DeFi projects on the network. According to Transfero, the market reacted very positively to this round of investments, causing the AVAX token to be highly valued in recent weeks.